Submit your Idea
Despite Silicon Valley's popular view, non-technical founders are statistically more successful than those with technical backgrounds. For the past 8 years we've crafted an entire community dedicated to helping entrepreneurs triumph - from programming and resources to support systems! How can we help you succeed? Our Product Canvas Helps Build Right. Build Smart.
Jumpstarting a software development project requires careful planning and preparation. To ensure success, we create an easy-to-follow Product Canvas that outlines each of the product's stages on one page for stakeholders to review. This canvas details essential information such as: clear goals for the endeavor; specifics about user personas; and descriptions of mobile app functionality, design & characteristics - ensuring everyone is up to speed before taking off!

Prototyping gets you there faster
Through prototyping, designers are able to bring their design visions to life and give stakeholders an engaging preview of the user experience. It simplifies complex ideas into tangible visual elements that everyone can interact with for a comprehensive understanding.

Analyze, Grow and Scale
To ensure our development efforts result in an effective product, we employ a variety of methods to evaluate the user experience and measure success. We utilize surveys, video recordings, and conversion analysis early on – when changing course is still affordable – so that every app's core USPs are properly understood by those who use it.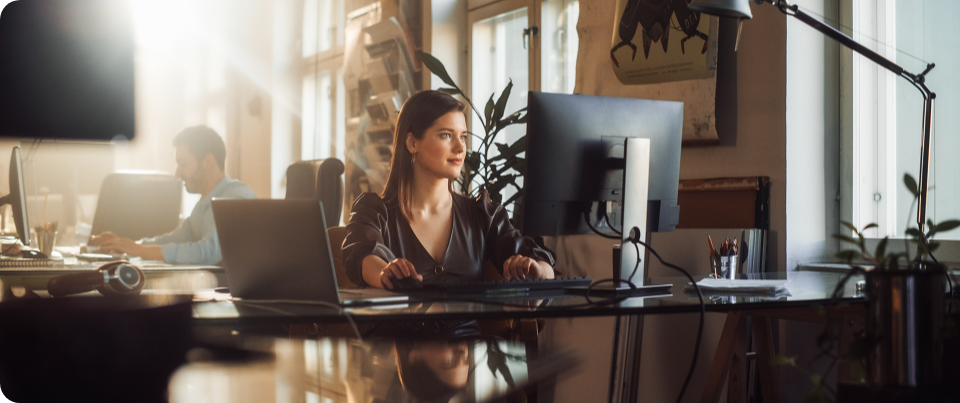 Become The Go-To Resource In Your Niche, A Market Leader And A Better-Known Brand Today!
Our prolific productivity knows no bounds! We've established a remarkable record of success over the past decade, delivering 700+ world-class mobile applications, websites and other digital products—with both speed & quality.